Collection: Northern Pacific Railway Steam Rotary Snowplow #10
Rotary Snowplow #10 was built in 1907 by Alco-Cooke for the Northern Pacific Railway.  It  was used to clear snow from the railway line over Stampede Pass in Washington's Cascade mountain range.  Typically, it spent summers in Auburn and winters in Lester, up near the pass.  
Rotary snowplows are considered the big guns of snow fighting and were used to clear deep snow.  Consequently some years the rotary did not see any service.  Today a handful of rotary plows remain in service for exceptionally heavy snow falls but are powered with electric motors, not steam.
The "rotary" name refers to a large wheel on the front of the unit.  This wheel spins at approximately 60 RPM and captures snow in a series of scoops.   Centrifugal force then propels the snow out the top and off to one side of the track or the other.  Power to spin the wheel comes from a steam engine located inside the car body.  The plow is not self propelled and must be pushed by a locomotive.
If you've installed QuicktimeVR on your computer, click here to take a virtual tour of the cab.
The Rotary is on exhibit on the Niblock Spur at the intersection of Snoqualmie Parkway and Railroad Avenue.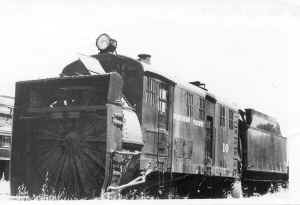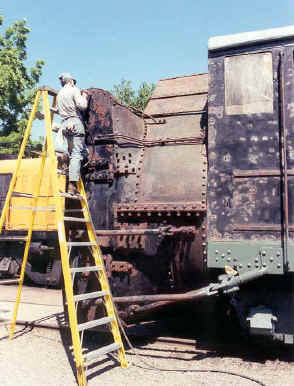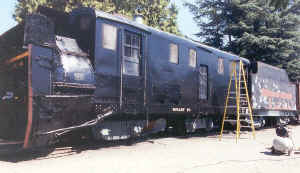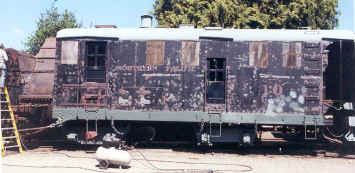 Museum Volunteers rehabilitated the Rotary #10 in 2001/2002.  The Rotary rehabilitation is visual only - there just isn't enough snow in Snoqualmie to justify re-tubing the boiler.  You can see this King County Landmark at the Snoqualmie Depot.
Workers scaled failed coatings with a needle gun, wire wheel and scraper.  The surfaces were further prepared with air sanders.  Bare metal surfaces including the roof was coated with a single-component zinc urethane.   The top coat is a gloss black paint.  Lettering was applied with a masking film.
In 2003 a grant from 4Culture was used to replace the car body windows.  The doors and cab front windows were all repairable and have been reinstalled.