Halloween Storytelling Train

This annual event is operating in 2018 on Saturday and Sunday, October 20, 21 & 27, 28.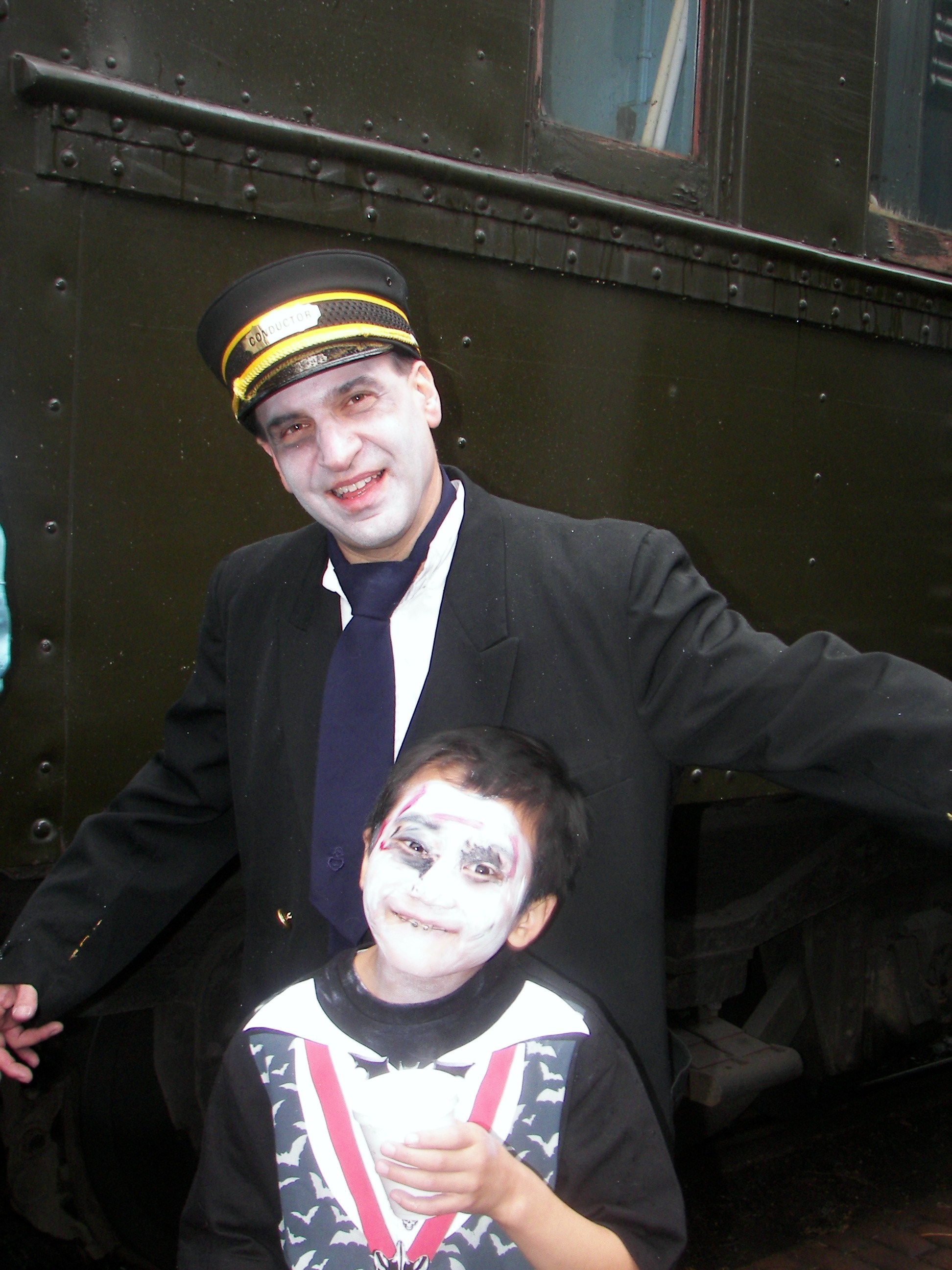 Halloween Storytelling Train is a two hour event. You begin your adventure with a train excursion to North Bend, and then the Museum's history center. Detraining, you will enter the Train Shed exhibit building where you will hear child-friendly storytelling, see cider press demonstrations, have an opportunity to operate a small cider press, and enjoy some warm apple cider! While in the Train Shed, you can also see a variety of museum exhibits including Wellington Remembered, Chapel Car Messenger of Peace, or even play at the train tables with the wooden railway system. Reboarding the train, you will resume your journey to a scenic outlook near Snoqualmie Falls, and then return to the Snoqualmie Depot.
Children arriving in costume will receive a small prize!
Tickets are Adults $20 | Seniors $16 | Children $10
Trains depart from the Snoqualmie Depot at 38625 SE King Street at 11AM, 1PM and 3PM.
As an option, you may board the train in North Bend at 205 McCellan Street; departures there are at 11:30AM and 1:30PM. Or you may begin your adventure at the Train Shed at 9320 Stone Quarry Road in Snoqualmie with departures at 12:15PM & 2:15PM.
* No passes, discounts, coupons or group rates accepted.