Northwest Railway Museum Volunteer Program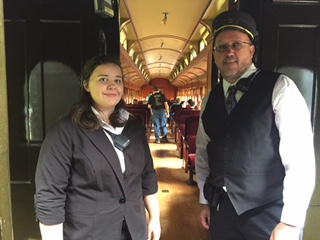 Thank you for your interest in volunteering with the Northwest Railway Museum. Whether you want to explore personal interests or learn a new skill, our volunteer program has something for everyone. This is a great way to meet new people who share your passions, while supporting the excitement and influence of railway history in WA state. Families can volunteer together or you can volunteer individually! Join the Northwest Railway Museum and share the excitement of a working railroad!
On this page, you will find information about our volunteer program and instructions on how to apply. Click on the blue tabs for information about each area of volunteer interest. Please note that all volunteers age 16 and over are subject to a WSP background check during the application process. If you have questions about our volunteer program, contact our Volunteer Coordinator at info@TrainMuseum.org.


Train Crew
Our Train Crew are likely the most visible and memorable faces at our museum. Train Crew volunteers are responsible for the safe operation of our train, educate passengers on the railroad's history and operation, and provide information on museum programs, events, and collections. Each position on Train Crew is unique. Car Attendants assist passengers and punch tickets; Conductors are responsible for the movement of the train and the safety of our passengers; Brakemen* and Firemen* maintain a clear track and call out switches and signals; Engineers learn how to operate and maintain our diesel and steam engines.
Schedule
Train Crew serve weekends during our Running Trades Program, or passenger rail program, (April through October), during special events (through December), and as needed for chartered and educational programs throughout the year. Shifts are typically 8 hours and include built in break times.
Train Crew serve at least one shift a month, at least one shift during special events, and as needed for chartered educational programs throughout the year.
Qualifications
Our skilled Train Crew receive extensive training. No previous train experience is required to begin!
Minimum age is 16 years or older with some positions reserved for those 18 and 21 years or older. (Volunteers under 16 years of age might consider Conductor's Assistant or Special Events Volunteering) Train Crew qualifications vary by position but all volunteers must pass our Museum issued Rules and Regulations test and hold current certifications issued by the Museum. Contact the Volunteer Coordinator for more information.
*Historically, train related job descriptions included gender specific terms such as "Trainman" or "Brakeman." The Northwest Railway Museum uses these historical terms to denote Train Crew positions. In no way is the use of gender specific language intended to discriminate against individuals who do not identify as male.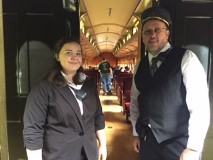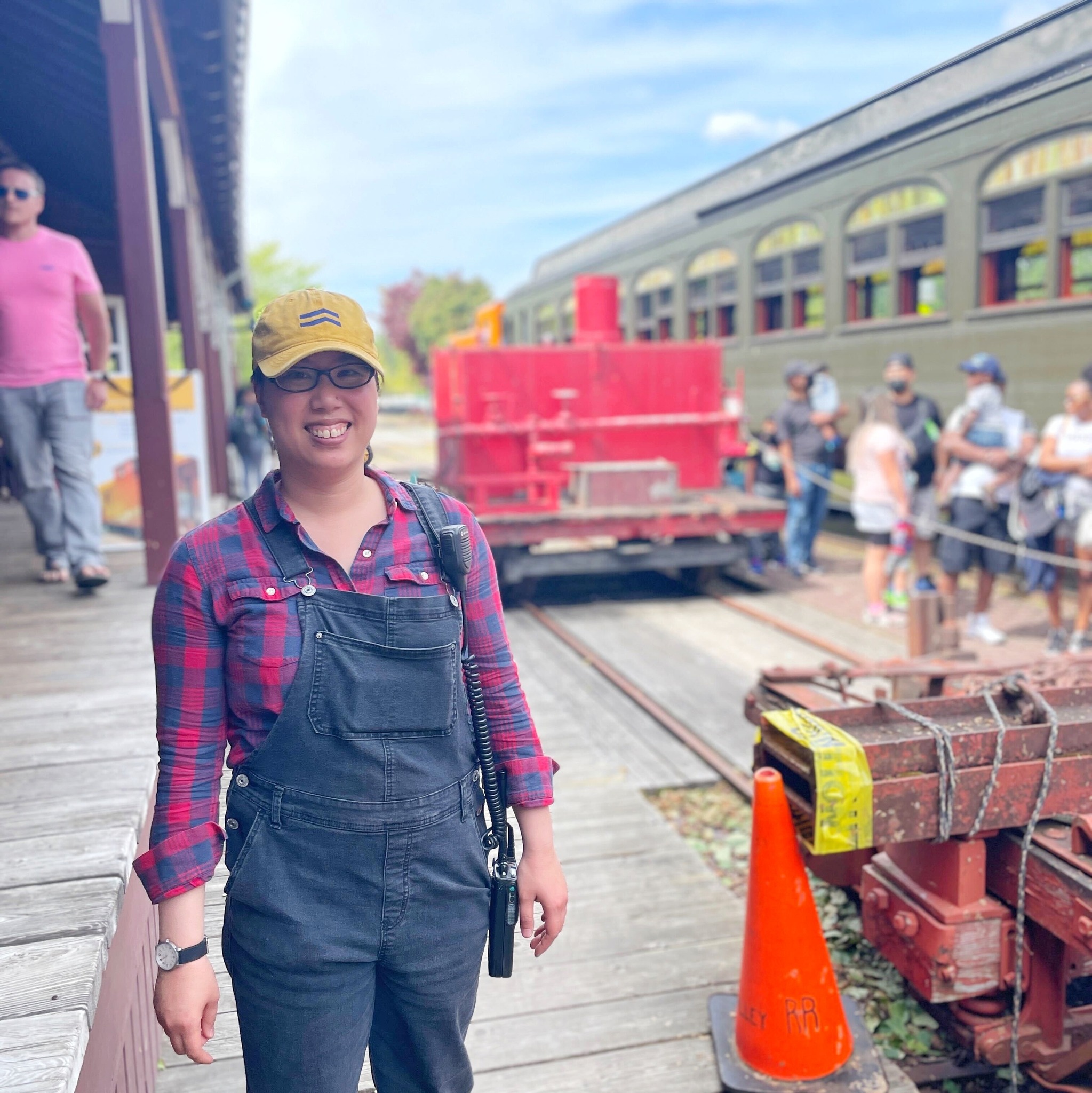 Conductor's Assistant
Conductor's Assistants partner with qualified Conductors who serve as mentors for young people interested in volunteering with our passenger rail program. Conductor's Assistants help punch passenger tickets, assist in calling train passengers aboard, and provide helpful information to visitors about the railway's history. This is a great opportunity for young people to learn new skills!
Schedule
Conductor's Assistants serve weekends during our Running Trades Program, or passenger rail program, (April through October) and during special events (through December). Shifts are dependent upon the availability of qualified Conductors. We ask Conductor's Assistants to serve frequently to retain and practice newly acquired skills.
Qualifications
Conductor's assistants are between the ages of 12 and 16 and demonstrate an understanding of and adherence to safety procedures. All training is provided by Museum appointed qualified Conductors.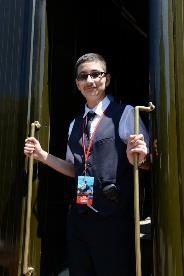 Docent Program
Docents share their passion for history with visitors by interpreting the Museum's collection in the Train Shed Exhibit Building, the Snoqualmie Depot, and the history of the railway during train rides. Docents lead engaging tours that help visitors understand how the railroad changed everything.

Schedule

Docents serve weekends during our Running Trades Program, or passenger rail program, (April through October), during special events (through December), and for educational programming year round. Shifts are typically 3 to 4 hours long.

Qualifications

Minimum age is 16 years or older. Docents must complete our Docent training program, a multi-week course offered each spring. Docents must demonstrate an understanding of the museum's interpretive program, creativity, and critical thinking.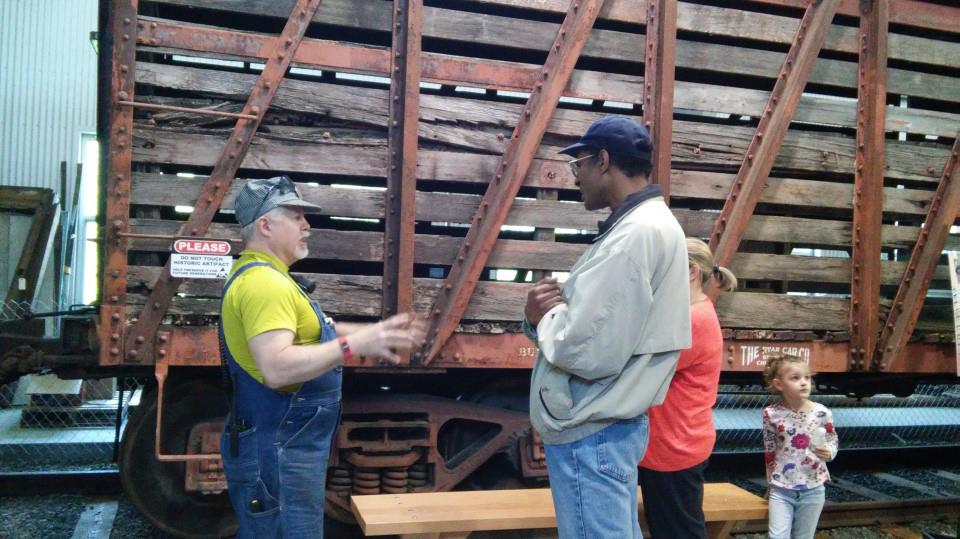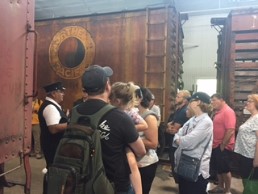 Conservation and Restoration Workshop Volunteers
Conservation and Restoration Workshop (CRW) Volunteers work behind the scenes to restore and preserve our historic locomotives, cars, and passenger coaches. CRC Volunteers work on all aspects of our conservation and restoration projects – everything from sanding and painting to boiler and engine repair. Some of our CRW Volunteers come from specialized backgrounds while others learn skills along the way.
Schedule
CRW Volunteers schedule shifts based on staff availability and project need. Our CRW is open 6 days a week. Weekday and weekend shifts are available.
Qualifications
CRW volunteers must be 16 years of age or older. While no experience is required to participate, volunteers must demonstrate an exemplary adherence to safety procedures and be able to follow staff instruction.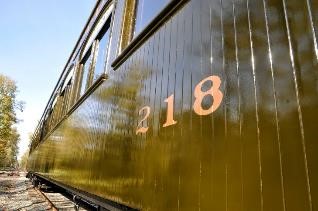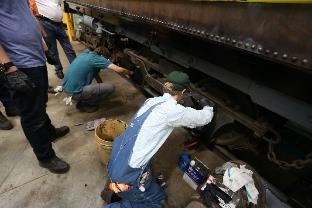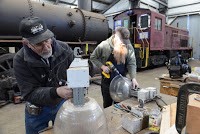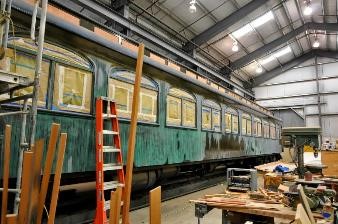 Collection Support
The Northwest Railway Museum Collection includes published and unpublished material about railroad history and technology. Our archives are housed in a temperature and humidity controlled environment in our purpose-built Railway Education Center. Collection Support Volunteers assist our Collections Registrar in preserving and cataloguing this unique collection.
Qualifications
We are currently accepting college level interns in a museum related field for support in the Library and Archives.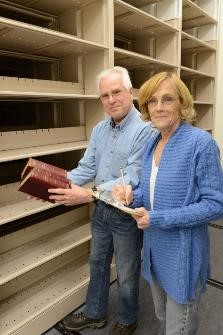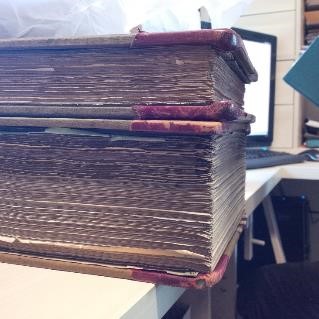 Special Events Volunteers
Special Events Volunteers assist during museum events such as Day Out With Thomas, Santa Train, and Snoqualmie Railroad Days. Special events volunteers help with all aspects of these events including event set up, ticket/admissions, kids activities, food and drink service, assisting train crew, and more.
Schedule
Special Events Volunteers serve during special events, July through December. We ask Special Events Volunteers to consider serving at least one shift per special event.
Qualifications
Special Events Volunteers need only enthusiasm and some time!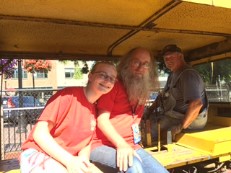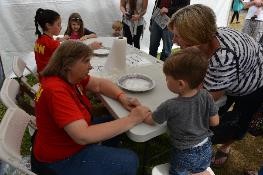 Special Project Volunteers
Special Projects Volunteers support the Northwest Railway Museum in a variety of ways. Do you have a special skill, interest area, or hobby? Let us know! Past projects have included photography, film, landscaping, and more. Contact our Volunteer Coordinator to learn more.
Apply Online

Once your application is submitted, we will contact you if we would like to schedule an interview. Successful applicants will schedule a meeting with the volunteer coordinator and will receive training specific to their area of interest. Printed applications can be mailed to:
Volunteer Coordinator
PO Box 459
Snoqualmie, WA 98065
Volunteer Benefits
Northwest Railway Museum volunteers contribute over 12,000 hours annually! Volunteers receive annual benefits including:
10% discount in the Depot Bookstore
Reciprocal free admission to regional museum's during National Volunteer Week, every April
Invitation to annual Volunteer Appreciation Celebration
Access to training and continued education