Volunteering
What Roles Are Available?
Volunteers perform many tasks at the Northwest Railway Museum.Volunteer opportunities at the Northwest Railway Museum are as varied as our volunteers. Santa Train®, Day Out With Thomas ™ and School Train are fun community events. The train crew program offers the experience of an operating railroad. Become a Docent and share your interest in history or public speaking. Help restore and rehabilitate the Museum's collection of artifacts; use existing skills or learn new ones. Are you looking for a workout? Why not join our Track Building Team.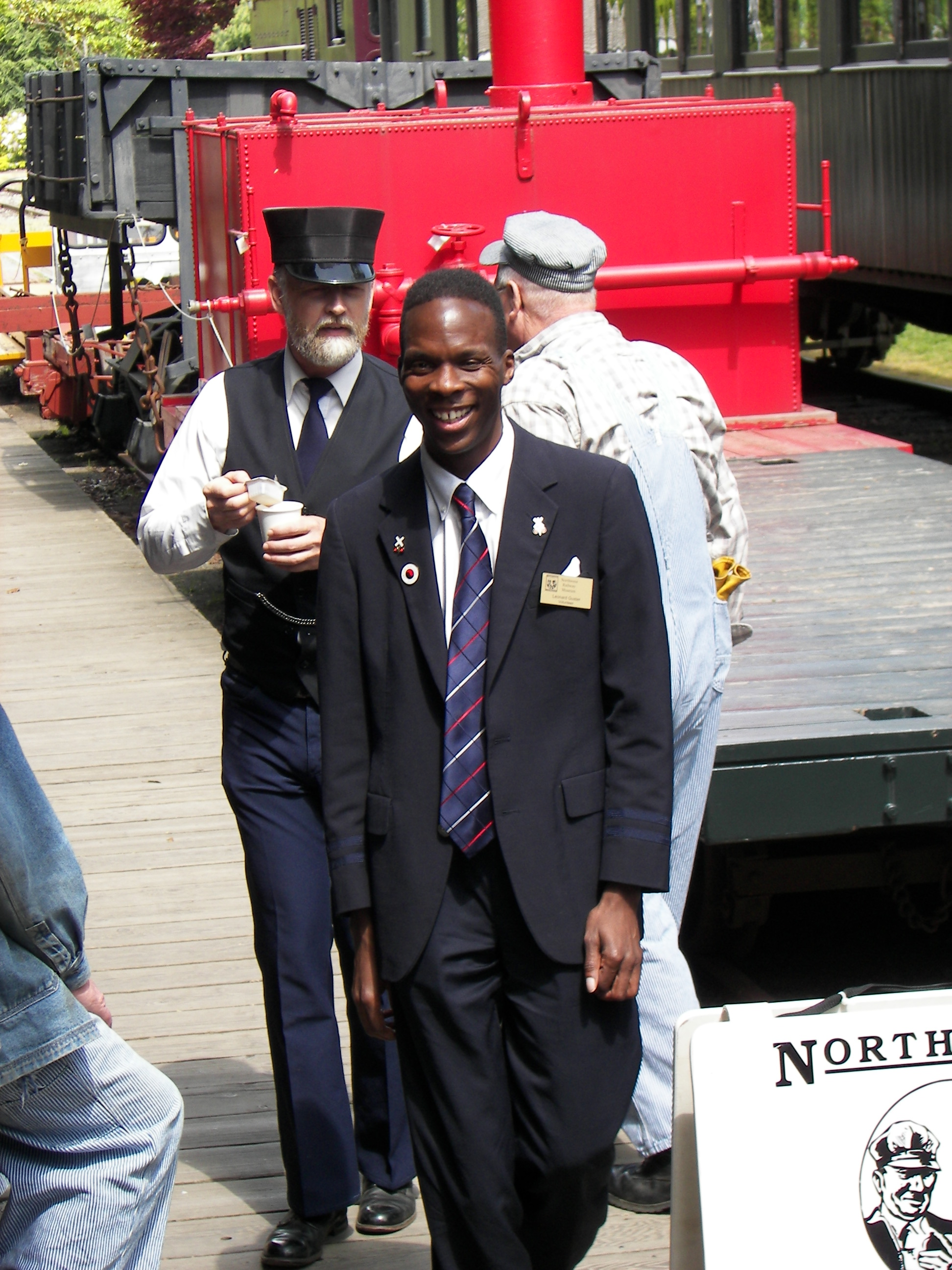 Volunteers Leonard and Mark get ready for School Train.
What Experience and Skills Do I Need?
As volunteers perform tasks in nearly every aspect of the Northwest Railway Museum, all the necessary "training" is provided. Potential volunteers need only enthusiasm, a willingness to learn and follow instructions and some time!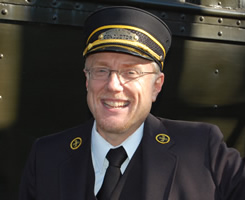 Conductor Snook greets passengers as they board the Snoqualmie Valley Railroad.
How Can I Volunteer?
To Volunteer or for more information, email volunteer@trainmuseum.org or elizabeth@trainmuseum.org. There is a brief volunteer application to complete (see below) and training to arrange. Submit your application to:
Volunteer Coordinator, NRM, PO Box 459, Snoqualmie, WA 98065

Volunteer Application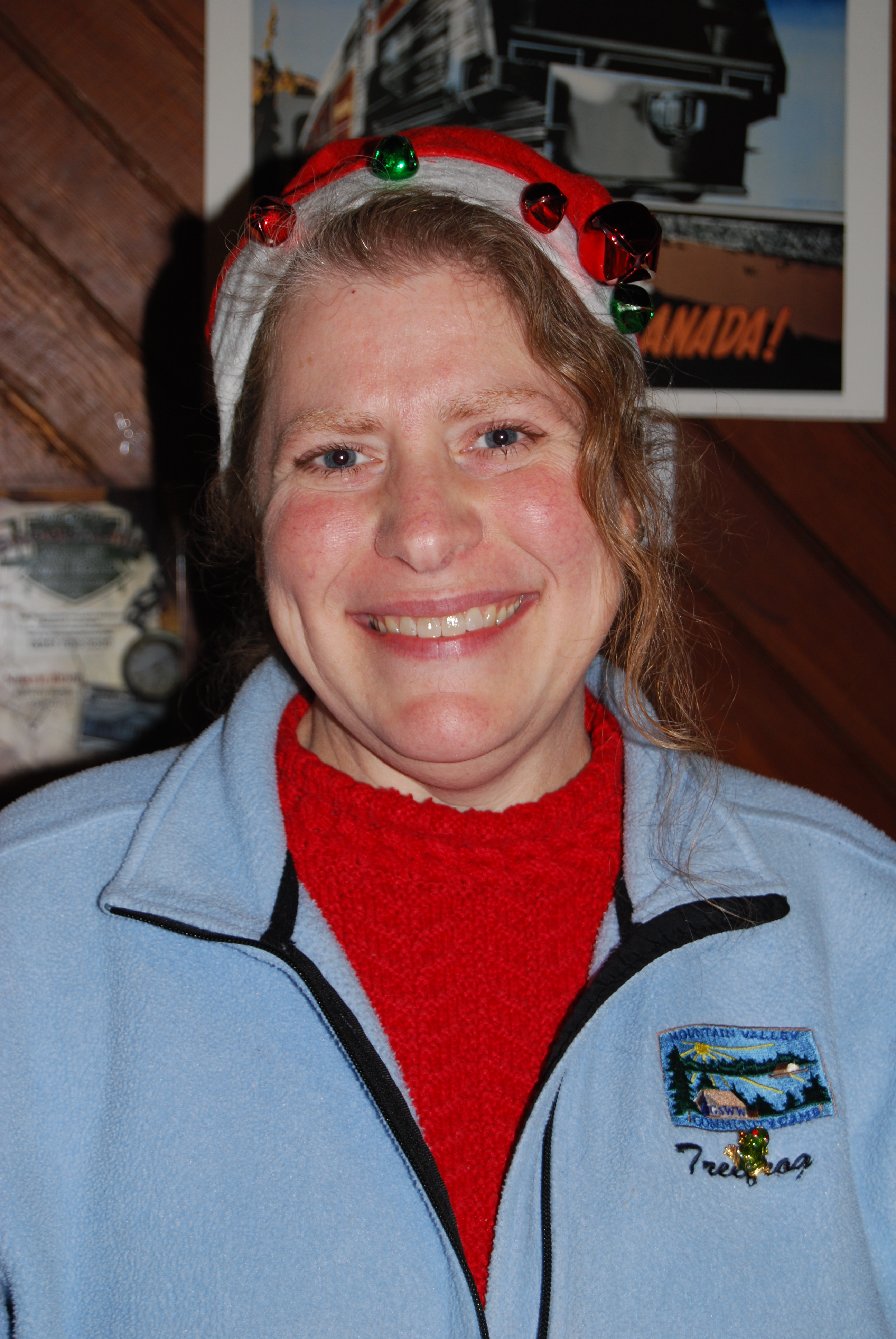 Bookstore Volunteer Lynn helps during Santa Train
What are some of the current projects volunteers are working on?
The Museum has many ongoing projects. In our Conservation and Restoration Center we usually have two large projects at a time. Currently we are restoring Steam Locomotive 924 and rehabilitating coach 272. More recent projects have included the Rehabilitation of Chapel Car 5: Messanger of Peace and the Rehabilitation of coach 218. The Museum is activitely seeing skilled wood and metal workers for high craftmanship aspects such as making stained glass window panels or end of car drip rails and unskilled workers to help with more basic skill level aspects such as cleaning and restoring windows and moldings.
Volunteers also help maintain the Snoqualmie Depot and Railway History Center landscape. There are several areas around the Snoqualmie Depot and several train engines at the depot that could use some cleaning. If you would be willing to power wash one day to help make our Museum more presentable, please let our Volunteer Coordinator know[see contact info at the bottom of this webpage]. Work will include demossing the bricks around the depot, and washing 2 or 3 of the engines. Do you like gardening? Would you like to help maintain the plantings and landscapings? There are many plants awaiting a new home in the soil and many weeds needing removal.
Volunteers help with track building and Maintanence of Way. If you would like to help take care of the track. With over 5.5 miles of track, the Museum has to replace over 400 ties a year, clear dozens of downed trees, and help mitigate non-native plant growth.
Not only do volunteers help with restoring our collection, maintaining the Museum and line, but they also operate our train. Conductors, engineers, firemen, rearbrakemen and car attendants all dedicate their time to bringing the history of railroads to life for thousands of visitors each year. If you would like to learn how to operate the train, our Running Trades Program could be for you.
To Volunteer or for more information, email volunteer@trainmuseum.org or elizabeth@trainmuseum.org.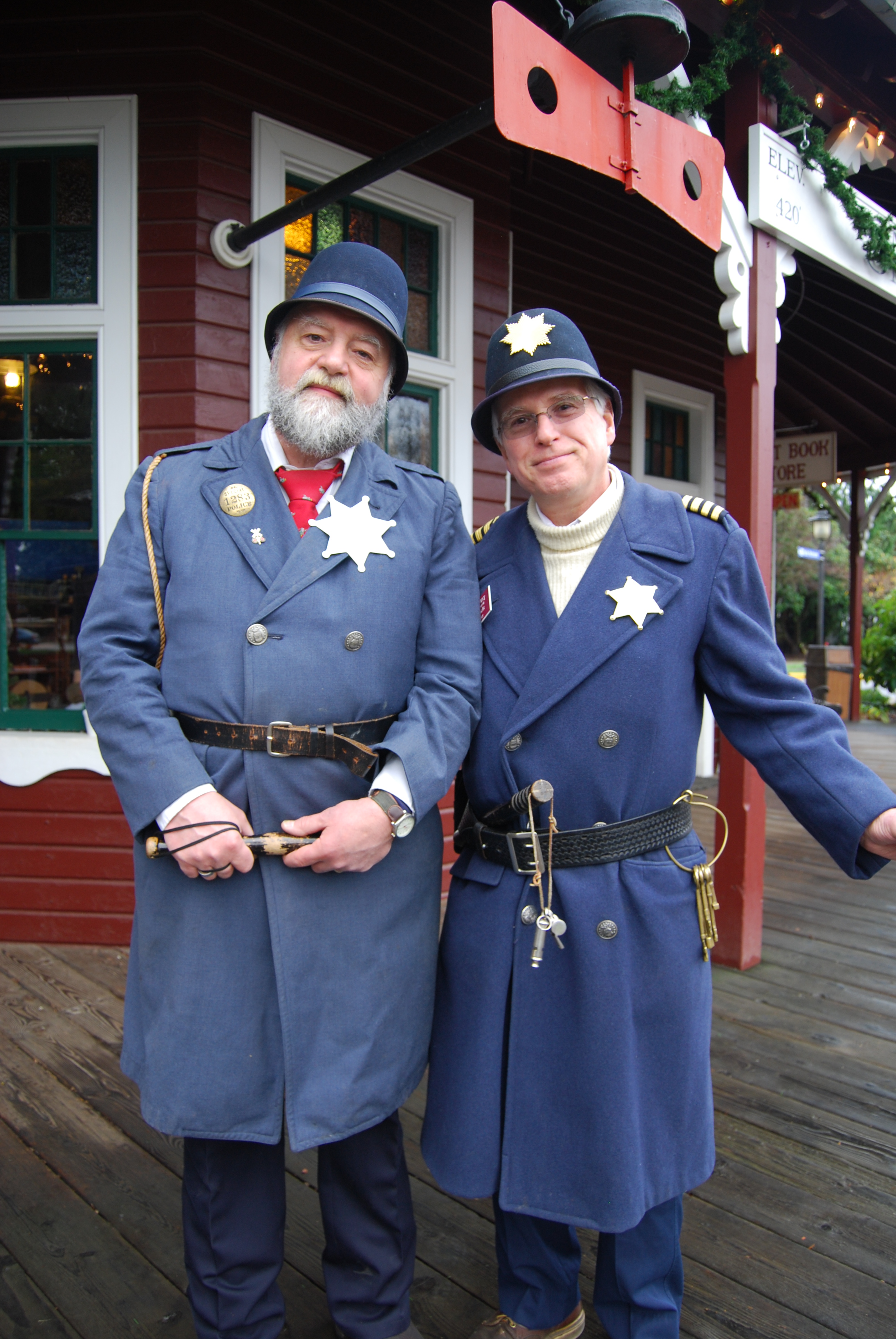 Keystone Cops Earl and Tom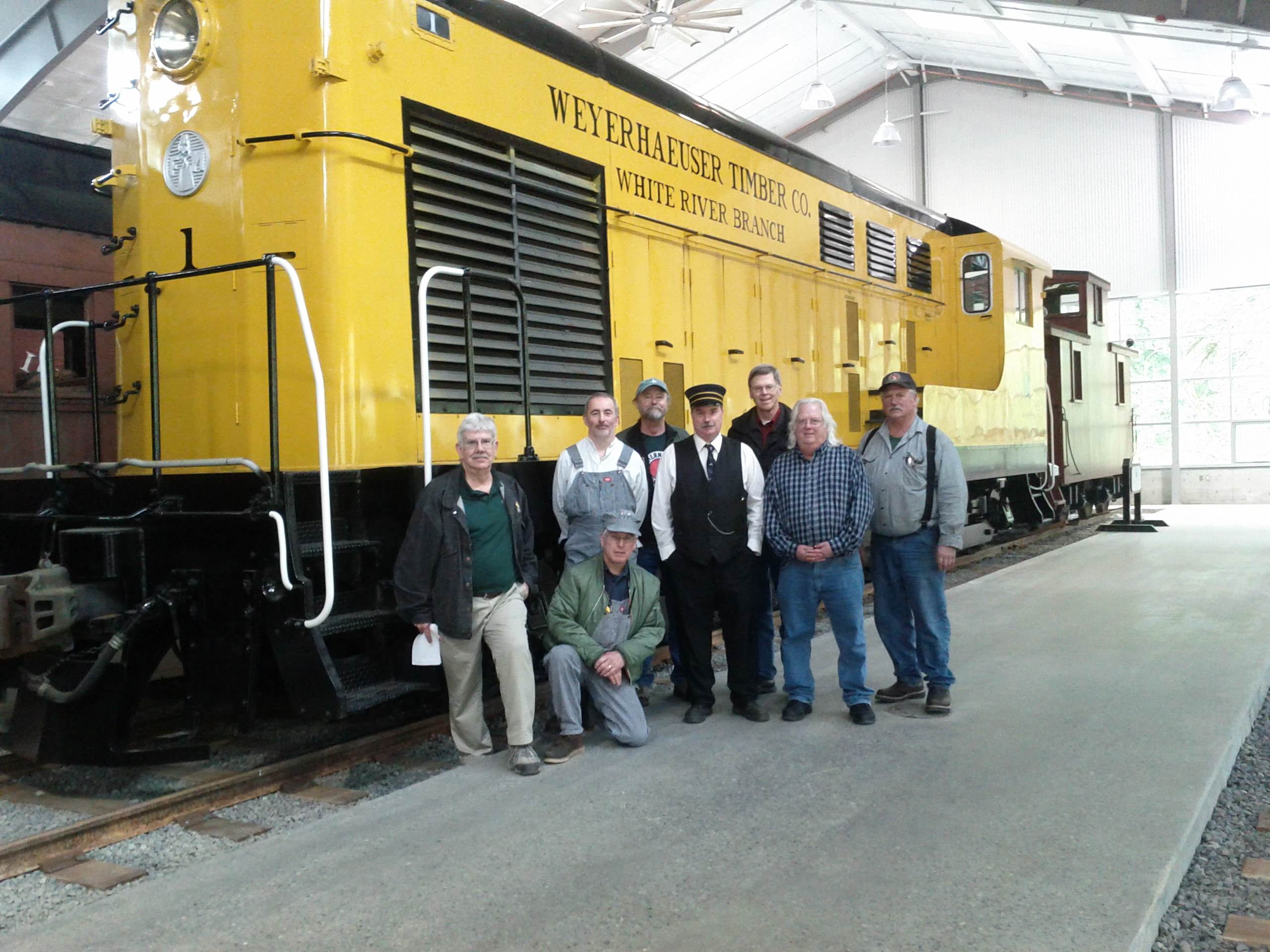 2012 Docent Class Graduates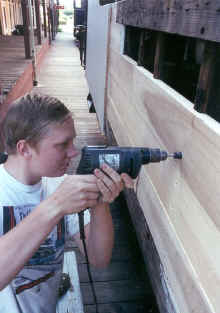 Brandon drills screw holes to mount new wood cladding on coach 213