More To Do
Chamber/Visitors Bureau
Snoqualmie Falls
Snoqualmie Falls
At 268 feet, this water fall is 100 feet higher than Niagara Falls. This location has great religious and historic significance for the Snoqualmie Tribe.
You can view this popular natural wonder from a viewing platform owned and operated by Puget Sound Energy. Access is from State Route 202 one mile west of the Northwest Railway Museum in Snoqualmie.
This location has the world's oldest underground hydro electric generating station. Now owned by Puget Sound Energy, this facility's original electric generators (alternators) are still in service.
This plant is a National Civil Engineering Landmark and was carved into the bedrock beneath the falls in the late 1890's. The old buildings across the river are the elevator shaft, machine shop, and carpentry shop, all over 100 years old. Please note that the south side of the river is closed to the public.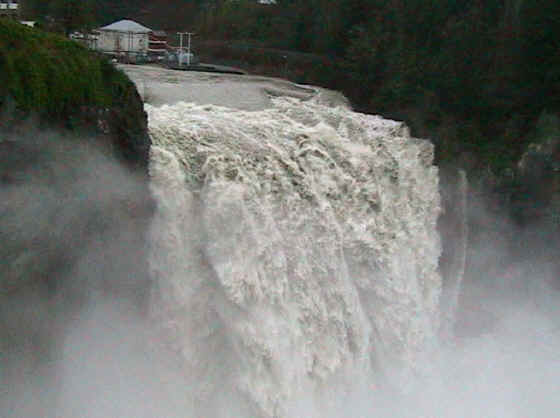 During winter storms, Snoqualmie Falls can increase in flow to over 36,000 cubic feet per second (CFS).
Festivals
Shopping
Unique Retail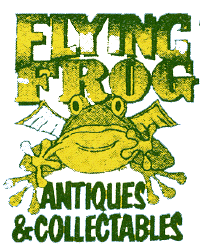 The Flying Frog Antiques and Collectibles is a must visit while in Snoqualmie. It is located on Railroad Avenue, next to the pharmacy, across the street from the Snoqualmie Depot. This store features Star Wars & Star Trek Collectibles, dolls, die cast models, furniture, fossils, crystals, and lots of other neat stuff! Call proprietor Mike Condit at (425) 888-9776 for more information.

Open Daily 11AM to 5 PM
Closed Wednesdays & Thursdays
Shopping
With 50 stores, find impressive savings at Adidas, Bass, Carter's, Eddie Bauer, Gap Outlet, The Children's Place, Lane Bryant, Nike, OshKosh, Samsonite, VF Outlet, Van Heusen and more. Telephone (425) 888-4505
Eating
Theater
Other Heritage Attractions